Cincopa gallery plugin can be used in Microsoft Office 365 website.
To add your photo gallery, slideshow, video or audio player please follow the steps below:
2. On step 4 "Embed Gallery" page choose Other - "Office 365" and copy the code of your gallery.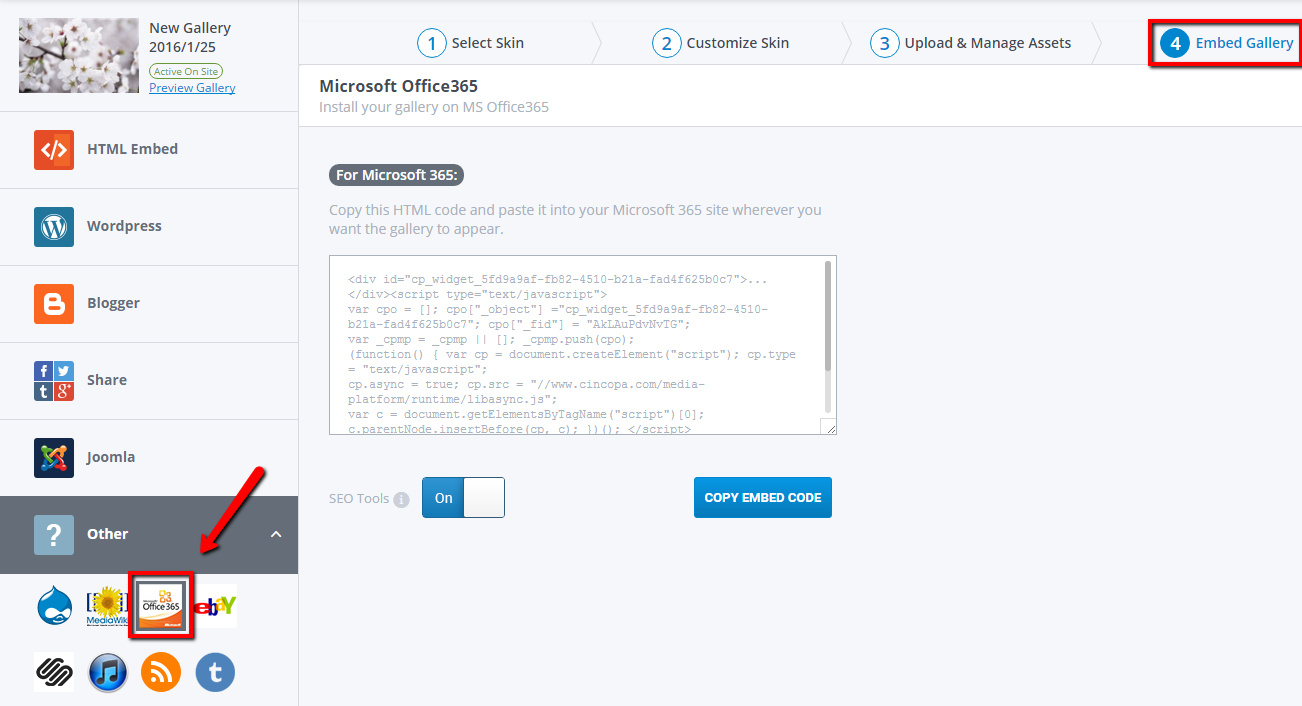 3. Paste the embed code to your Microsoft Office 365 website following the steps below:
Login to you Microsoft365 website and go to the page you want to edit.
Click Page -> Edit and then from the Format Text tab, click Edit Source
Locate the position where you want to insert the gallery code. The page you see will look something like this:
Paste the code you copied from Cincopa.
Click OK.
Click Page -> Save ->Save then open the page in a new browser windows to confirm that the gallery looks good.
 You are done. Enjoy the gallery!