You can easily embed your Cincopa Gallery in Wix website.
Please follow the steps below:
1. Create your Cincopa gallery
2. On step 4 "Embed Your Gallery" page choose Others - "Wix" and copy the code of your gallery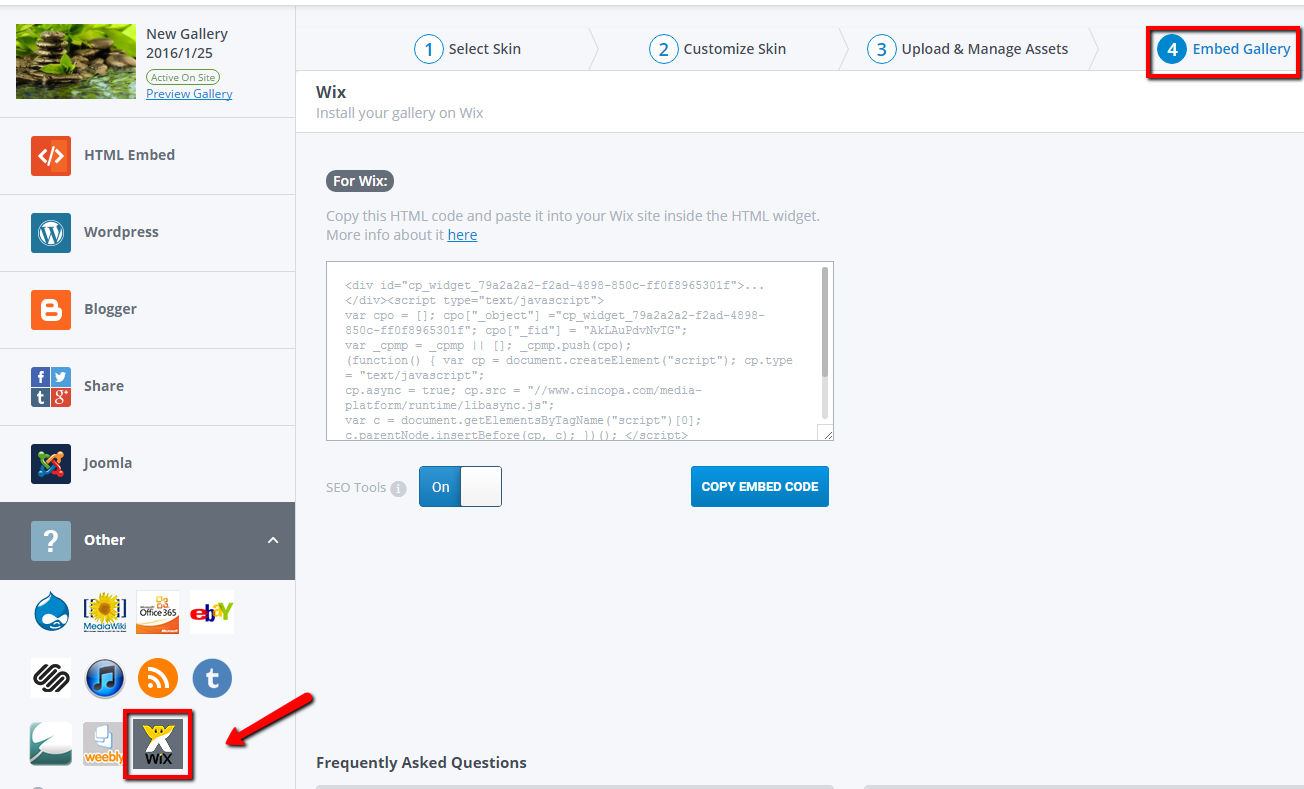 3. Go to your Wix edit panel
4. From the left side of the Editor, click the market icon to open Wix App Market.
5. From Wix App Market, click HTML iFrame/Embed.
6. From HTML iFrame/Embed, click Add to site
7. Click the app to select it and then click Settings.
8. From HTML Settings, under Mode, click the drop-down menu and select HTML code.
9. Under HTML/embed code, type or paste your HTML code.
10. Click Update.
NOTE: The Reset code checkmark is used to reset the HTML code and stop it from running when a visitor leaves the current page.
11. Click outside of the HTML App to close HTML Settings.
12. HTML code is added to your site.
13. Save and Publish your Wix website page.
Embeded Cincopa Gallery on Wix website demo link cincopagalleries.wix.com