You can easily embed your Cincopa Gallery on Jimdo website.
Please follow the steps below:
1. Create your Cincopa gallery.
2. On step 4 "Embed Your Gallery" page choose "HTML" and copy the code of your gallery.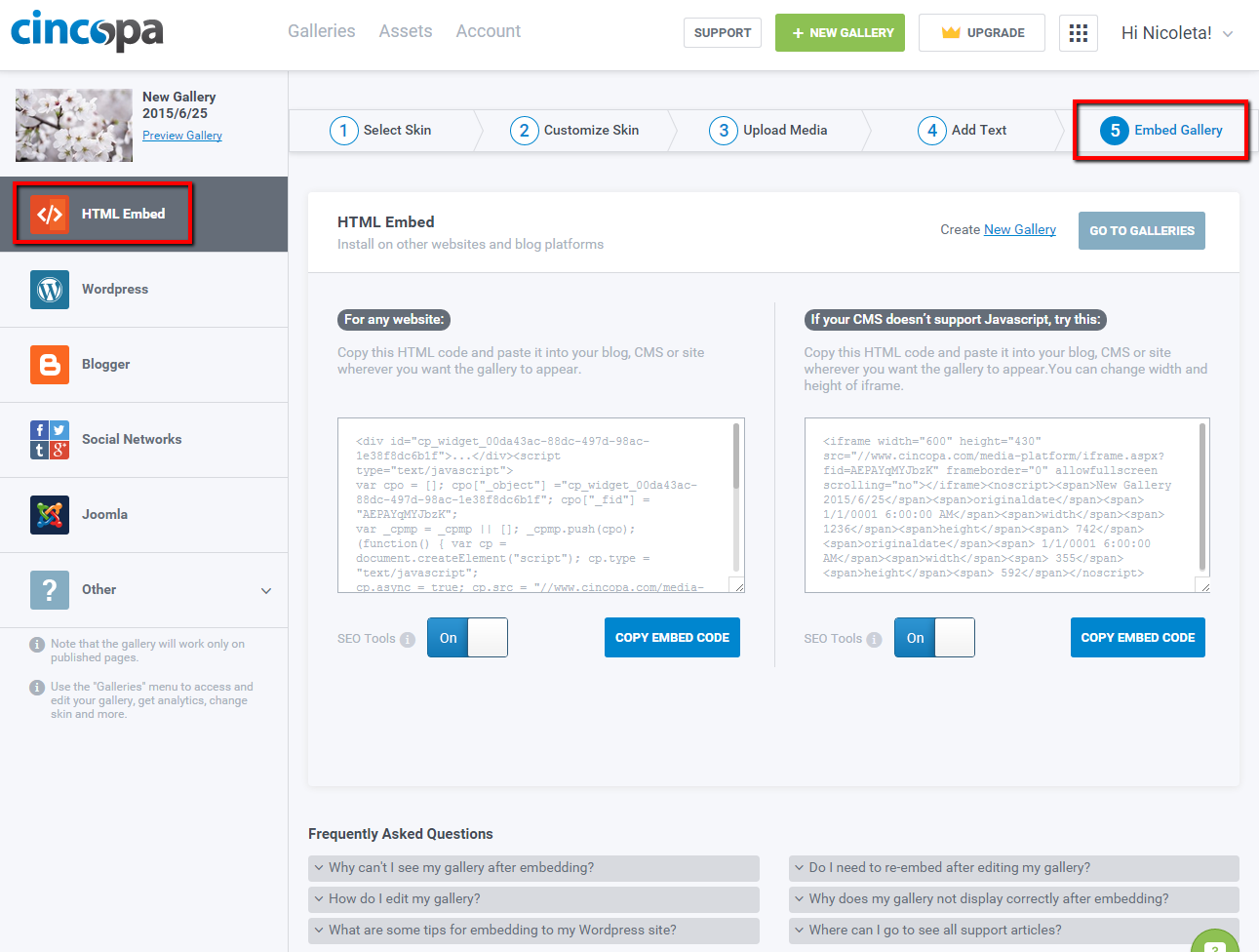 3. Go to your Jimdo admin panel.
Click on "Add Element".
4. Click on "… Additional Elements".
5.  Click on "</> Widget / HTML".
6. Click inside the Embed Code element to paste the Cincopa gallery code and then Save changes.
7. Code is added to your Jimdo site.
Embeded Cincopa Gallery on Jimdo website demo link http://cincopa.jimdo.com/