Students are the future. And Cincopa is proud to offer all currently enrolled College and University students afree Cincopa Pro Account. You'll be able to access and use all our Pro Features and Skins for music, video, images, slideshows and podcasts.
Everything we offer in our Pro Account is yours FREE . Sound good? Here's how to get yours:
1. Create a Cincopa Account with a valid .edu email address
2. Visit the Cincopa Helpdesk and request that we activate your Free Pro Account, like this: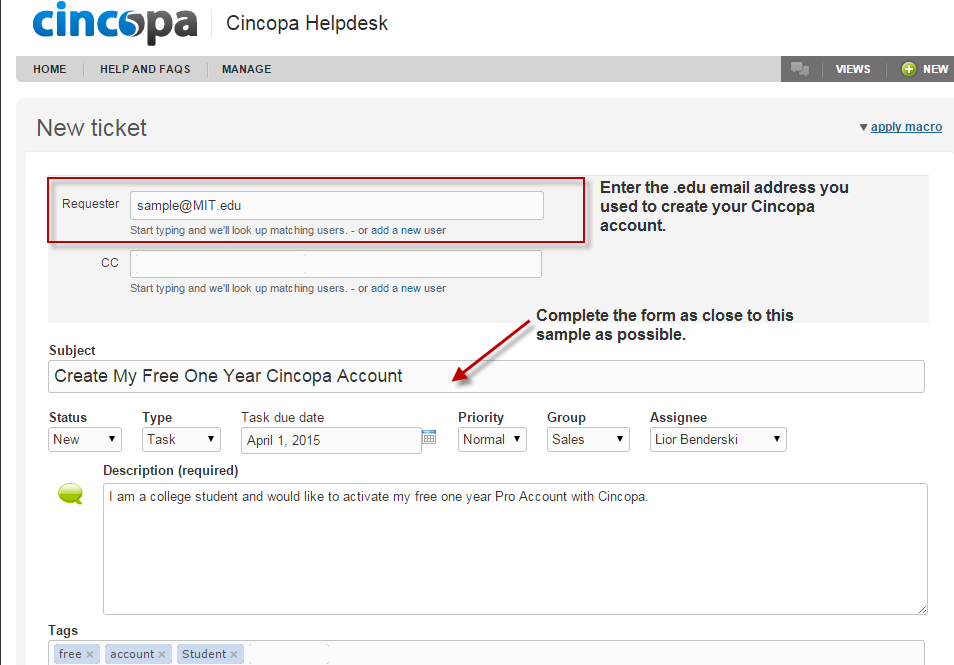 That's it! Once your account has been activated, you'll receive a Welcome Email from us and you're on your way to all Cincopa Pro Features for free!
P.S. Special bonus points and good Karma to those students who elect to add a "Powered By Cincopa" badge on their site's footer and link it to our homepage: www.cincopa.com.
Get your badge here.